Gucci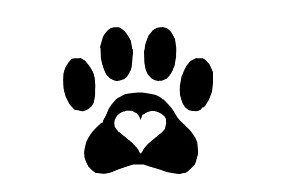 AUST CH MAGICMINE KNIGHTS ANGEL JC RN AD JD SPD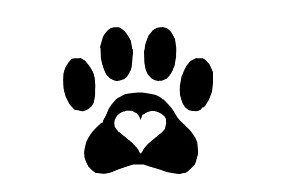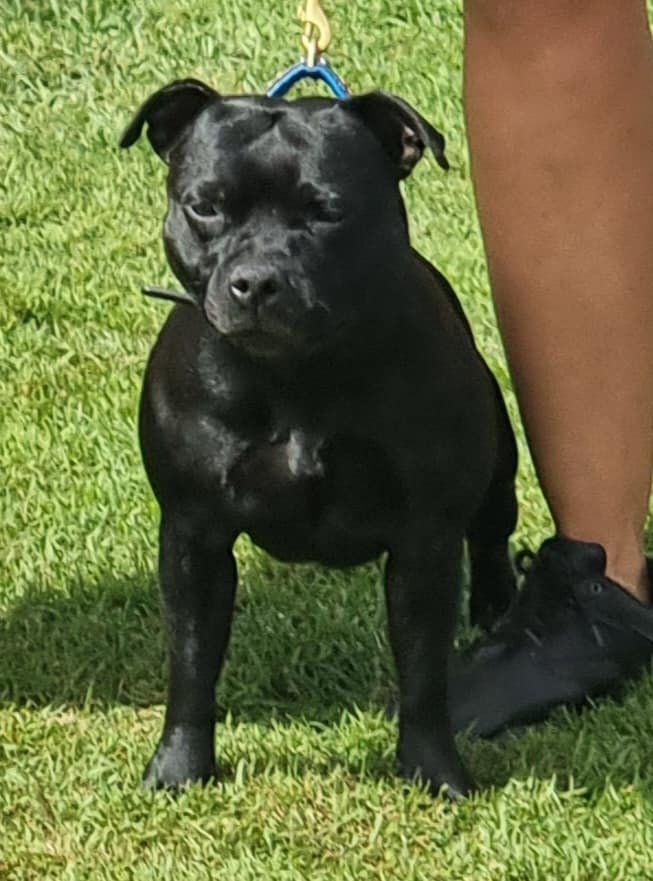 Gucci at 5 yrs old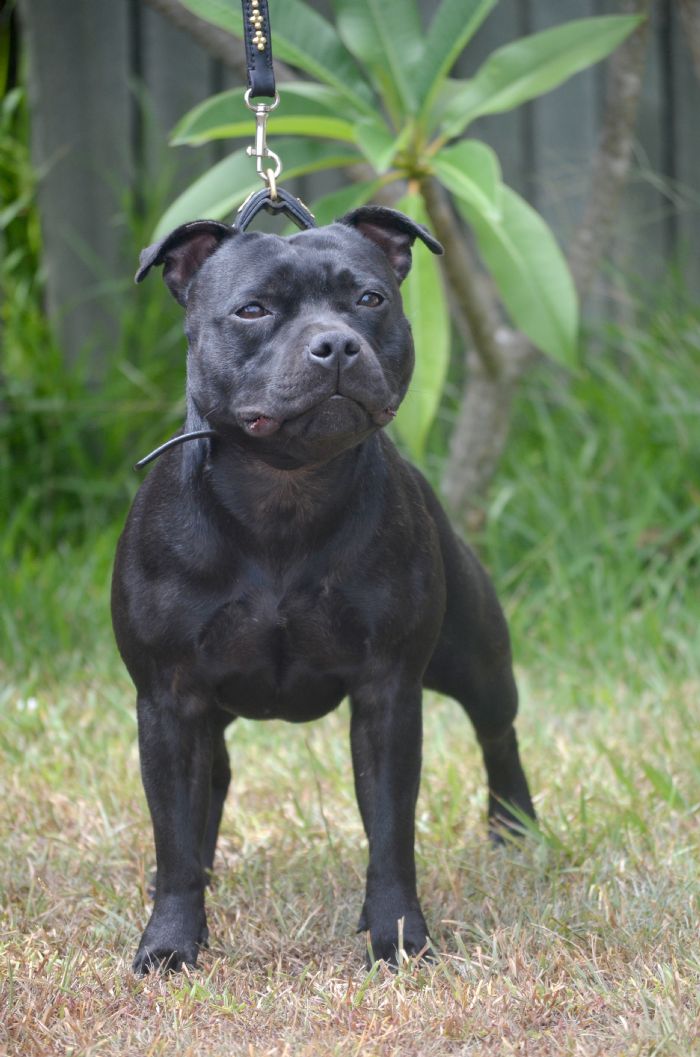 ​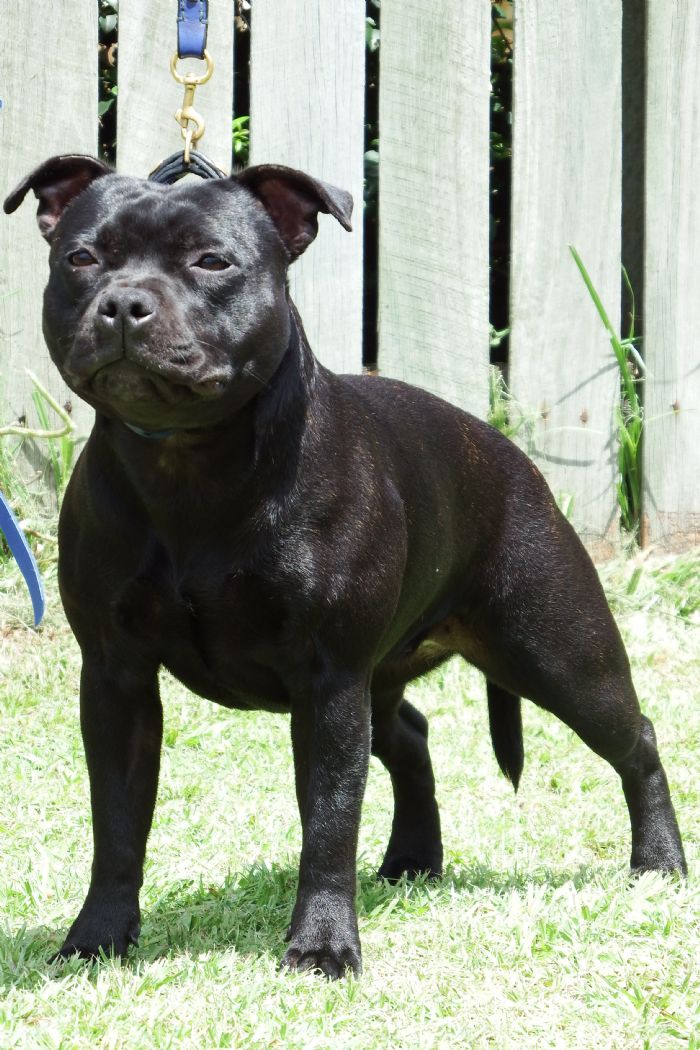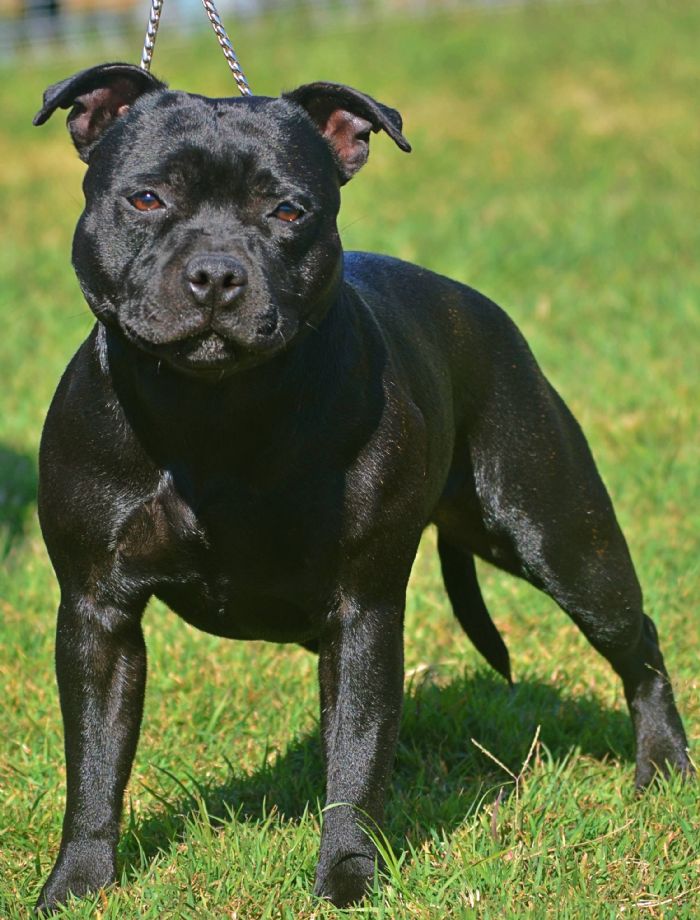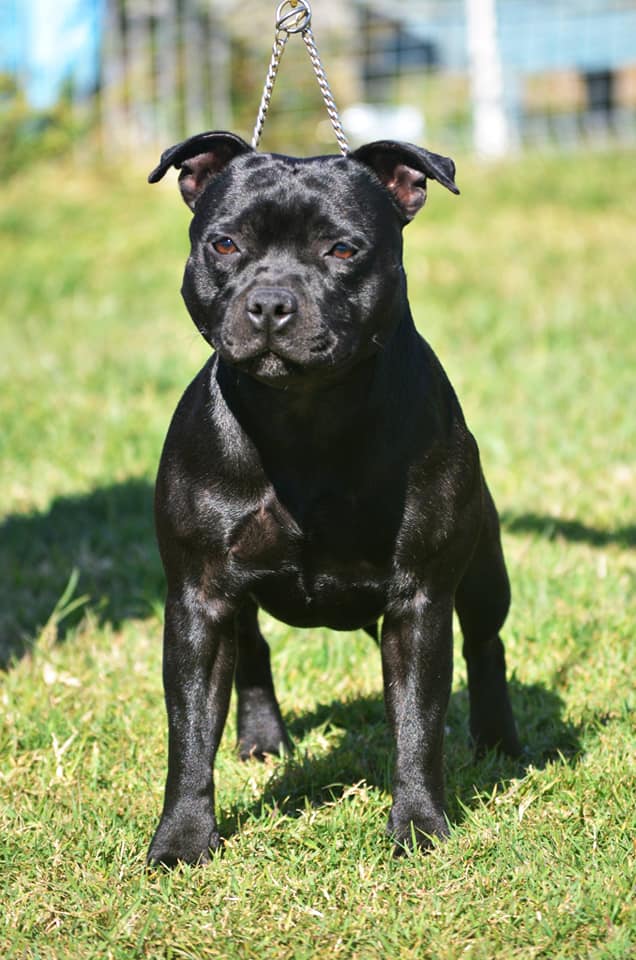 " GUCCI "
10th Feb 2017
( Sire: Aust GR Ch Magicmine Dark Knight CCD CD RA JC SPD x Dam: Hapustaff A Pot Of Magic CCD RA )
( L2 HGA, DM and HC CLEAR, DNA Profiled)
Gucci has gone on to bigger and better things as she is growing. She now has her Agility Novice (AD) , Jumpers Dog (JD) and her Strategic Pairs Dog (SPD) titles. She loves it when she gets going but sometimes needs a roocket up her butt to get her moving.

Gucci has gained her 1st obedience title in Rally O. She gained her Rally O Novice (RN) in 3 trials with scores of 98.97.87 out 100.
Gucci is our stunning black girl with minimal brindle. She is just amazing and is everything i have ever wanted in a pet, show and family member. She has got the goods and have proven in all fields.
Gucci has had mother duties with 2 litter producing 5 stunning babies. 3 boys, 2 girls all black with minimal white and brindle and 3 stunnings babies all black brindle. She was an amazing mum aswell.
Her show career took of like a bang winning every baby class bar about 3 in the Baby bitch class aswell as winning multi baby
of breeds. She also won multi Baby in Group awards also.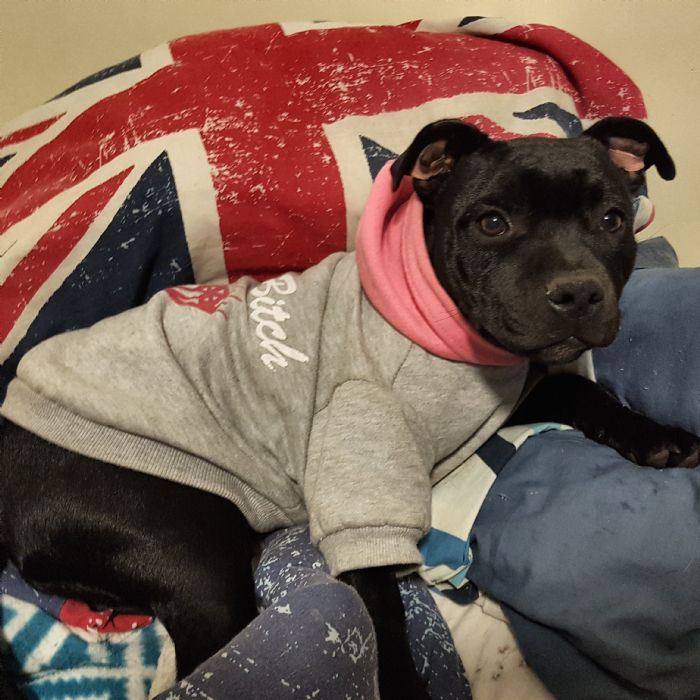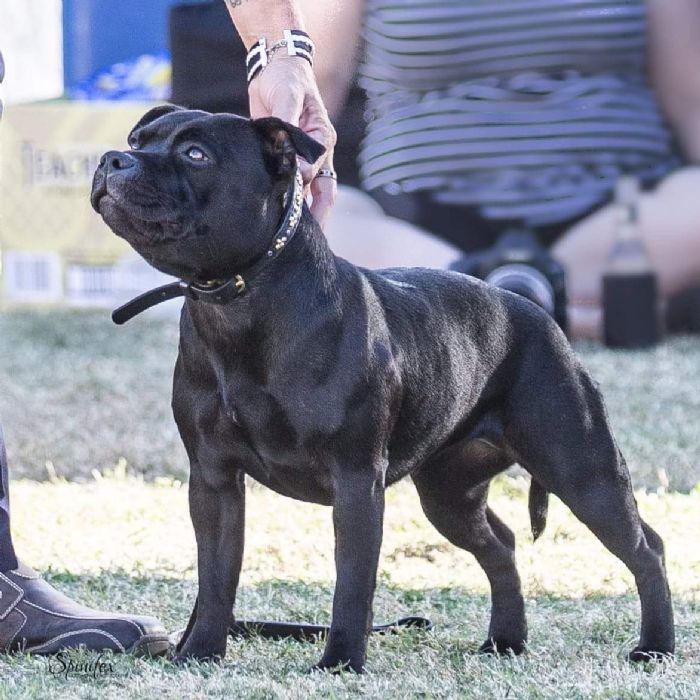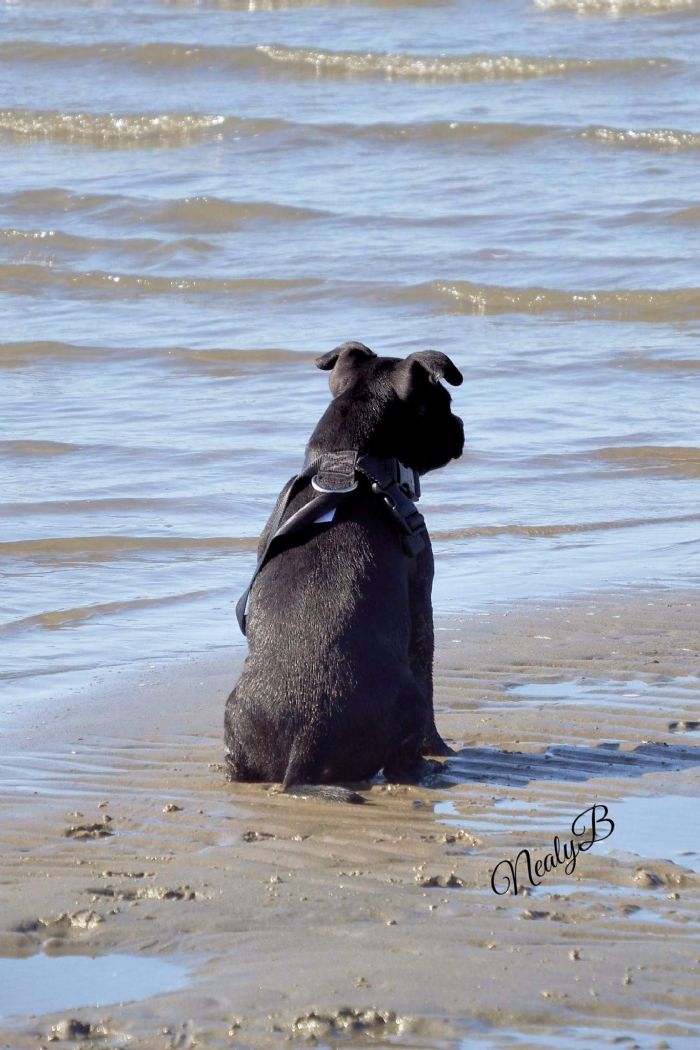 Her 1st show up with the big girls was out at the Staffordshire Bull Terrier Club of QLD Specialty held on the 11th August 2017 where she was just 6 months and 1 day. The show was our Open show judged by Ms Mel Attridge who breeds Jack Russell terriers.
Gucci was awarded 1st place out of about 5 and then went onto win BEST MINOR PUPPY IN SHOW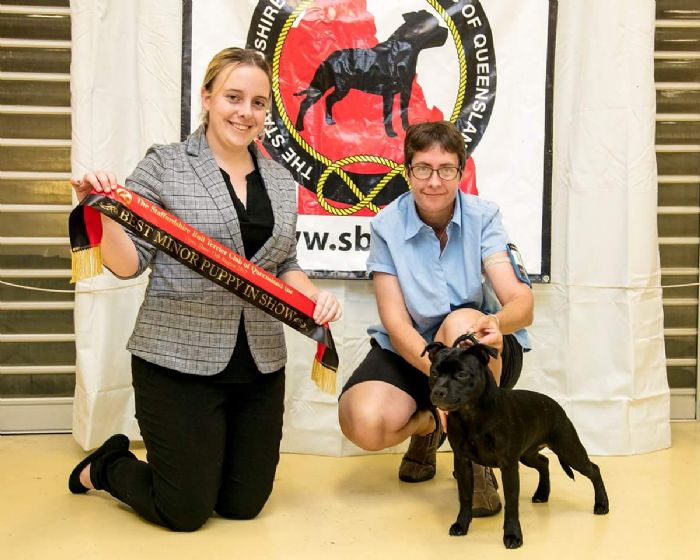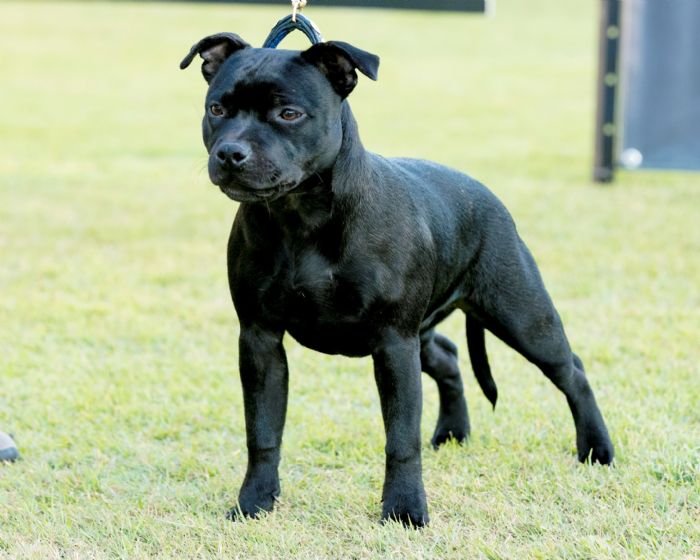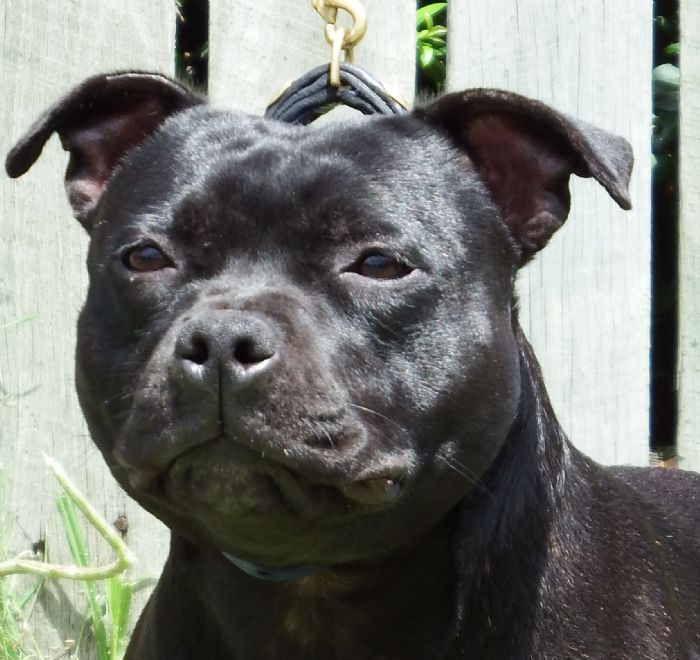 She also won 2 x 2nd places at the Staffordshire Bull Terrier Club of QLD Championship show aswell under 2 UK judges in the MInor Puppy Bitch class.
Then we went to the Brisbane Royal ( Ekka ) 2017 where she amazed me winning BEST MINOR OF BREED then went onto win BEST MINOR PUPPY IN GROUP under International judges.
To say i was stoked is an understatment.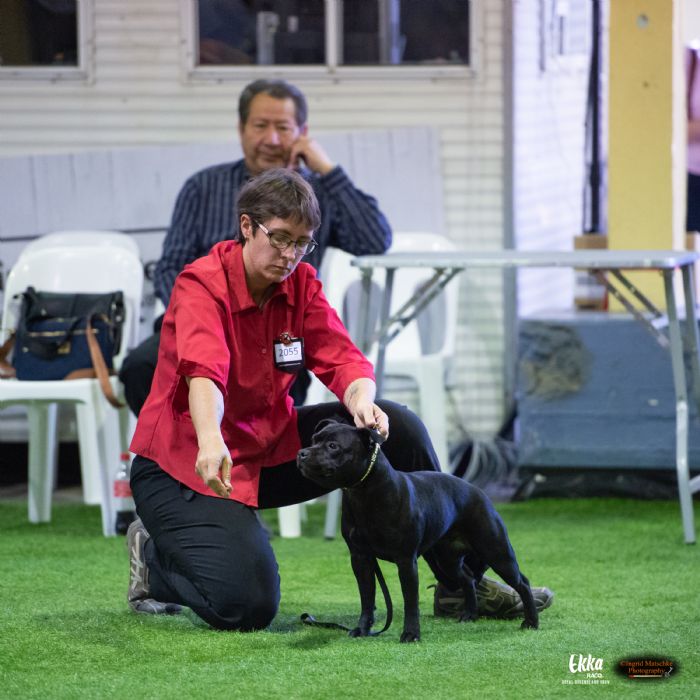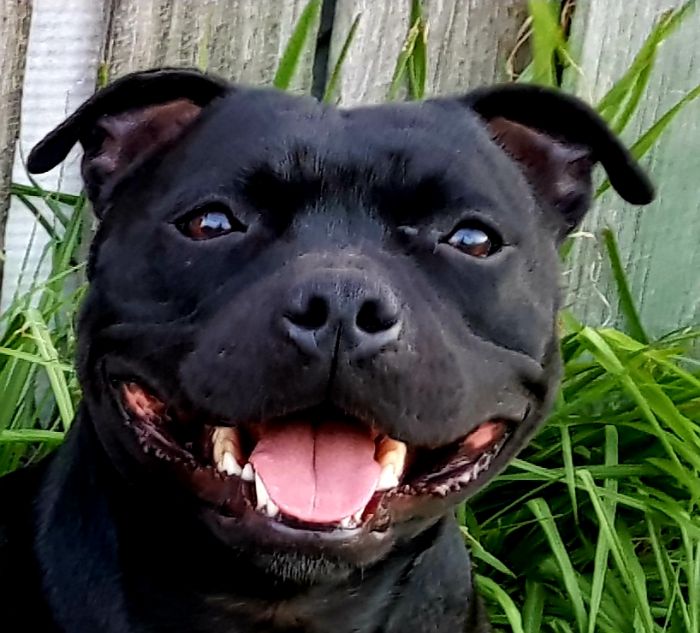 Gucci is one of those dogs that excells in every sport she participates in. She has become a lover of Lure Coursing where she gained her JC ( Junior Courser) in 2 trials and is very close to her CAT ( Coursing Ability Test) title aswell.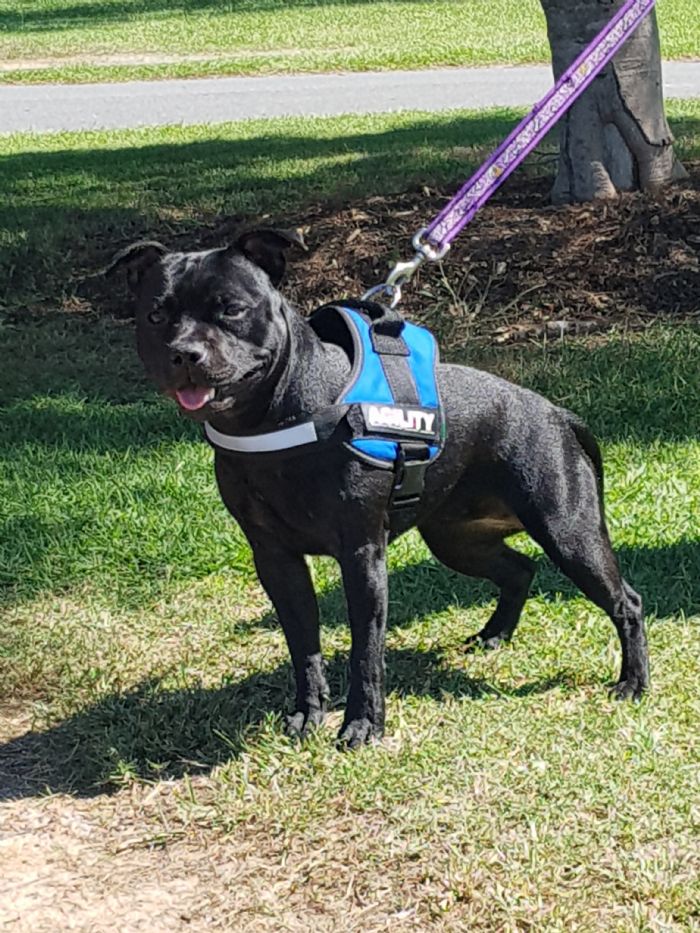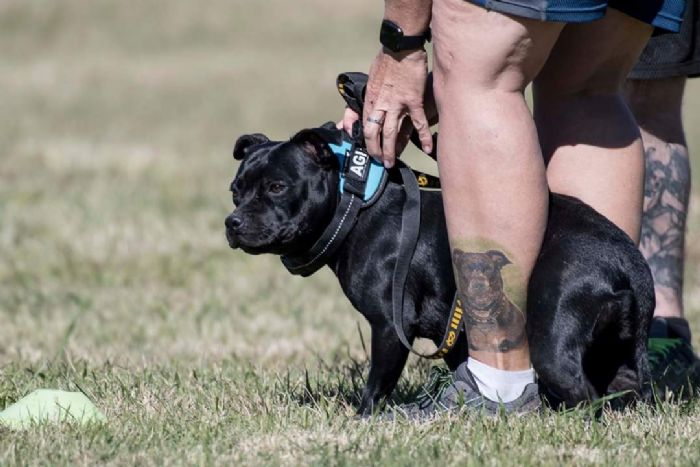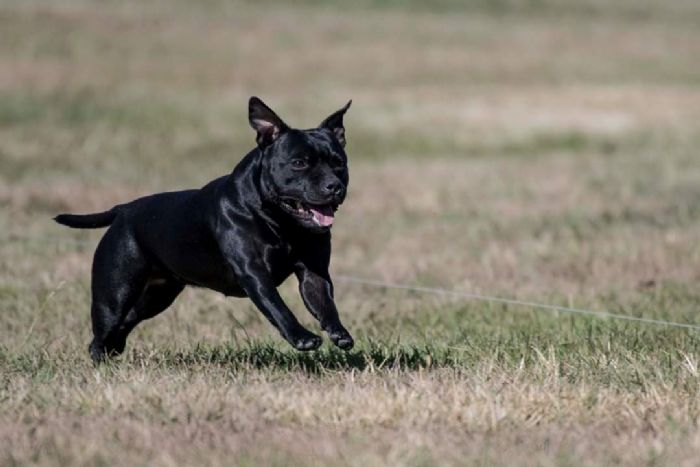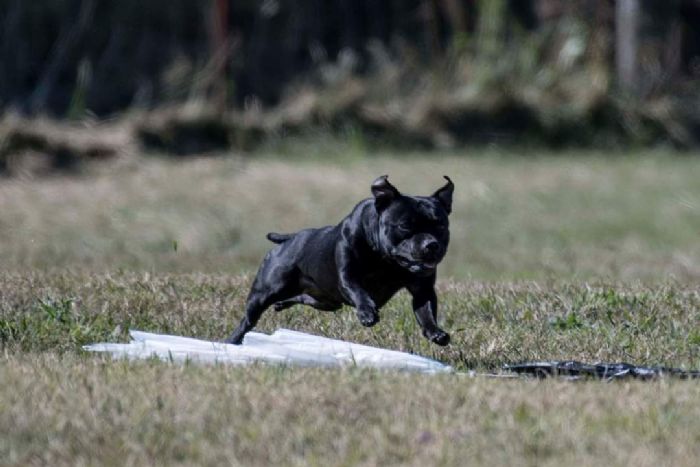 Gucci has found a new love in weight pull. She competed in her 1st trial last year and weighed in at 14.5kg and pulled a massive 215kg. Theres not much she cant do. Shes a very chilled relaxed dog as you can see in the photo below.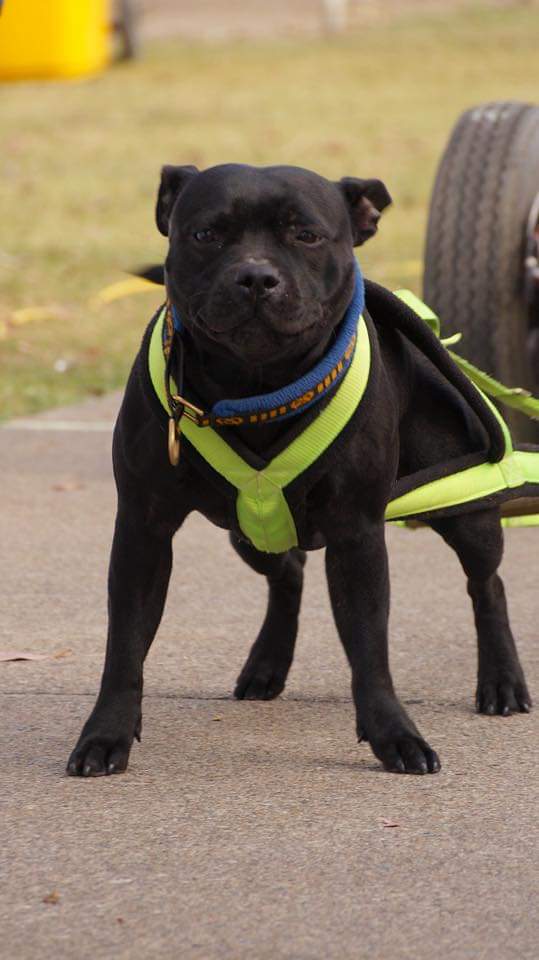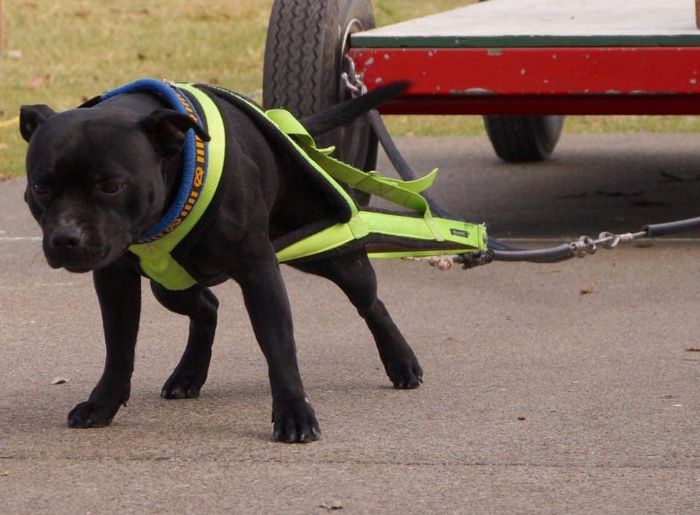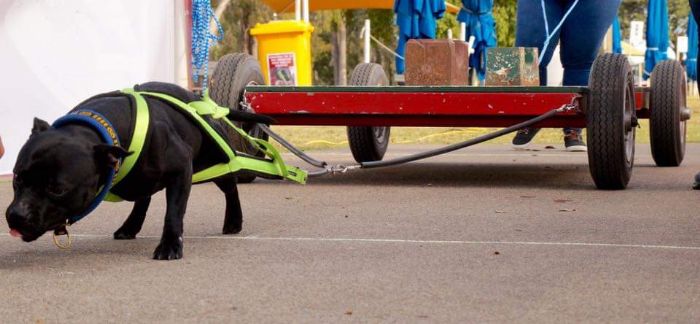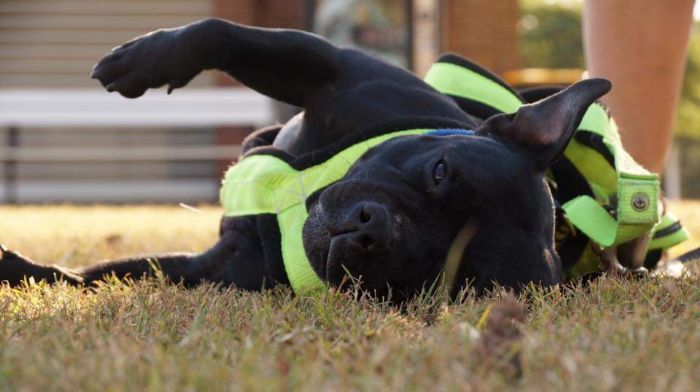 She also competes in Agility and Jumpers which she loves but havent been to many trials of late because of maternal duties.
Some cute pictures of Gucci at various ages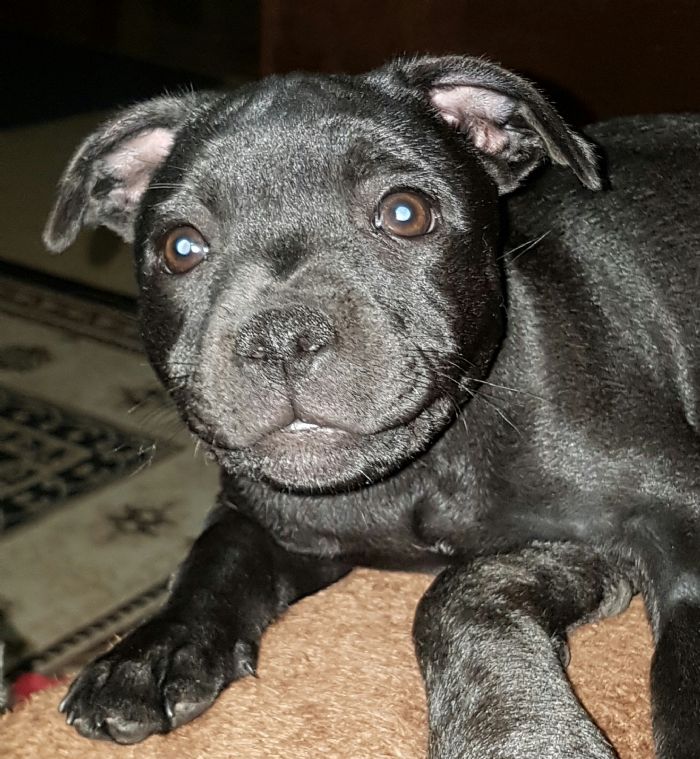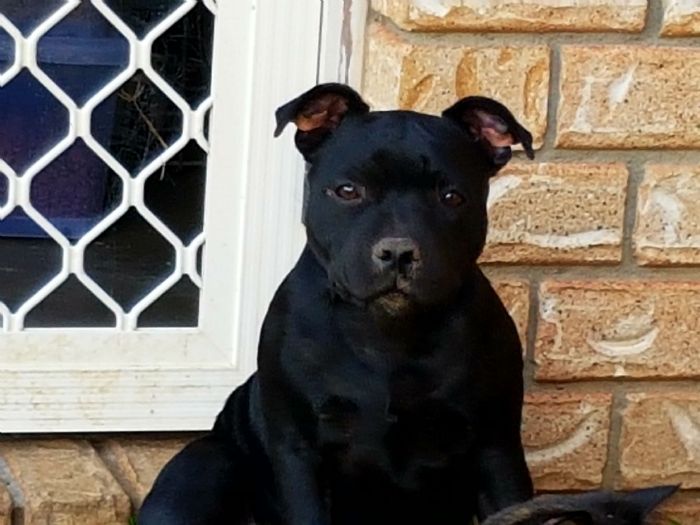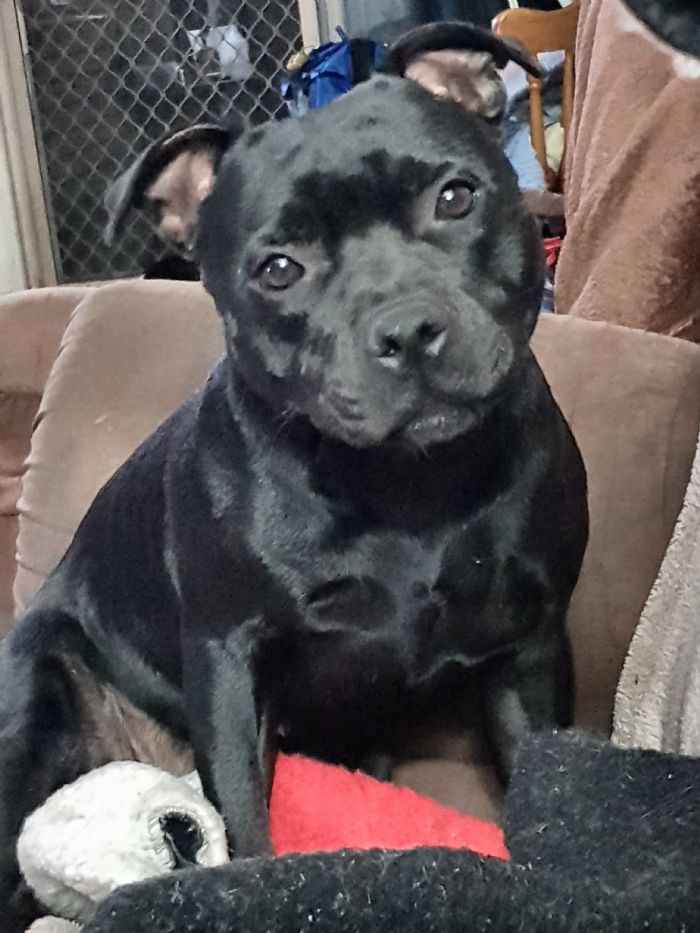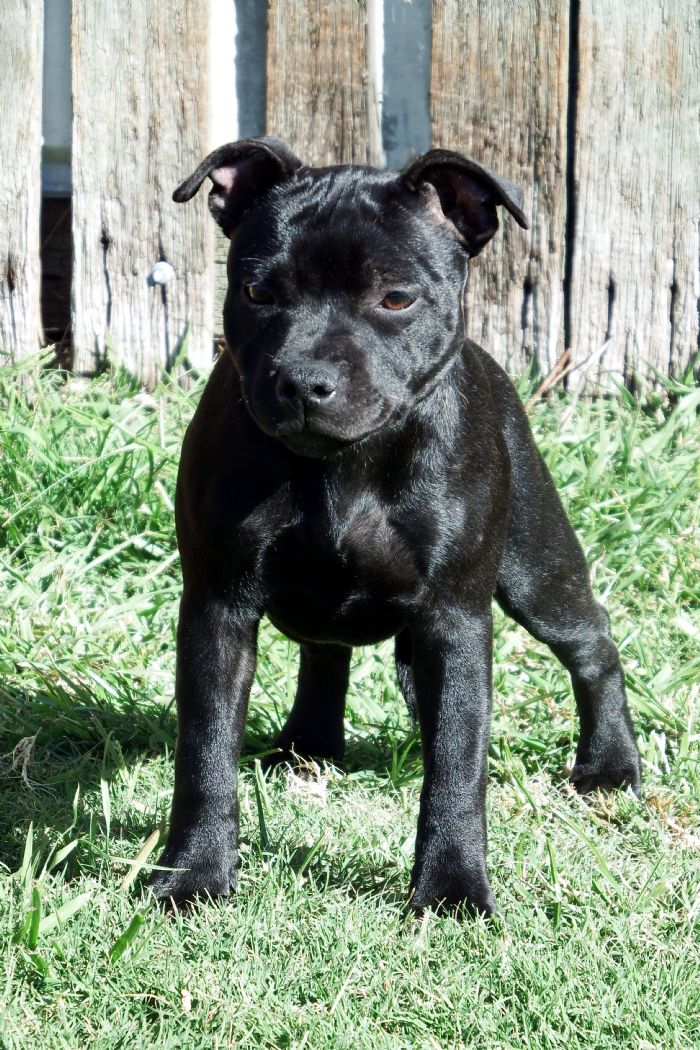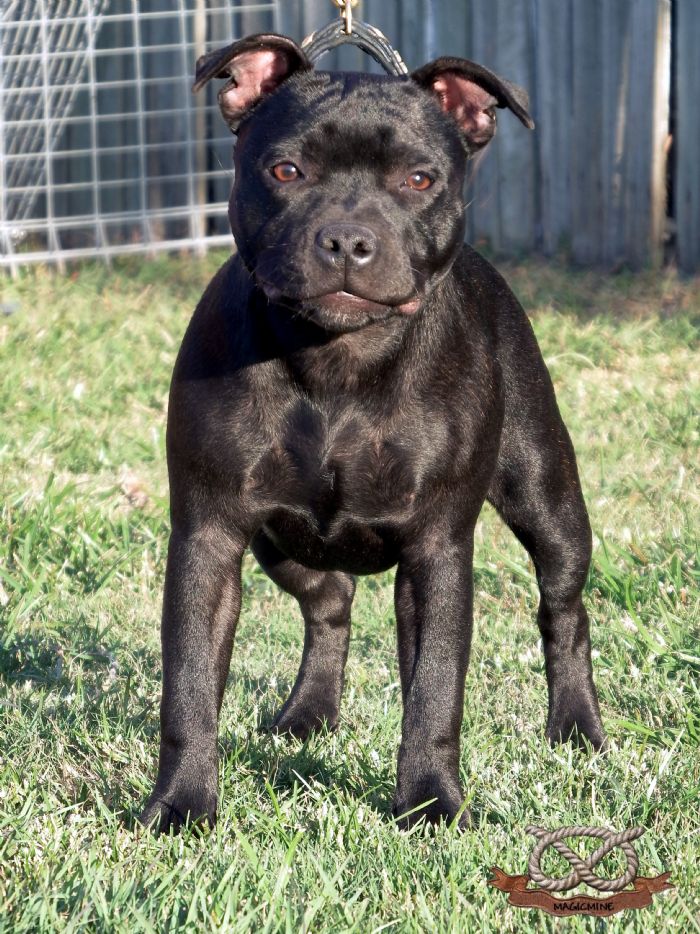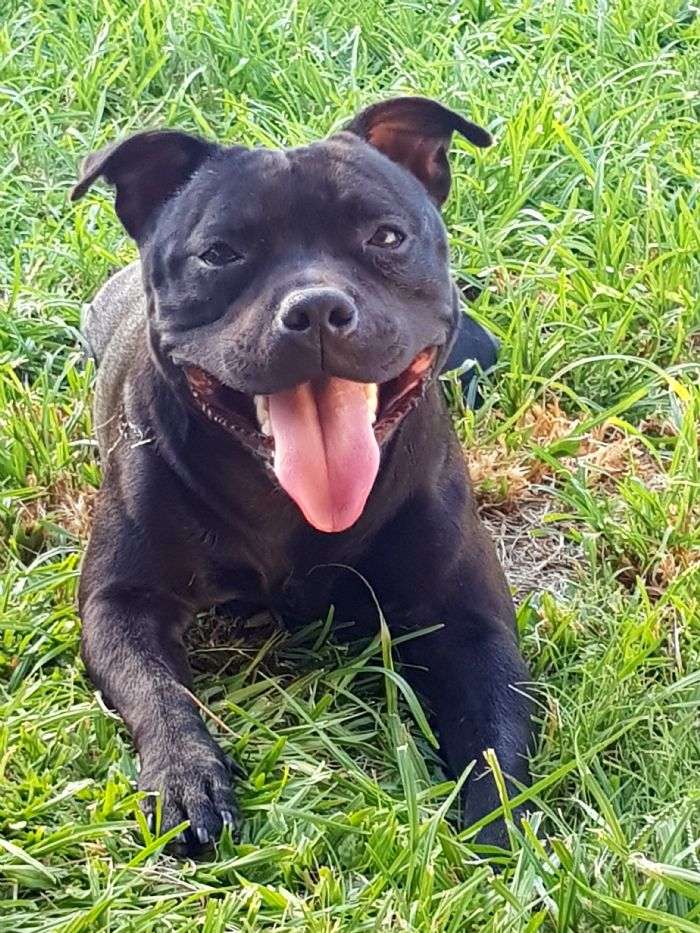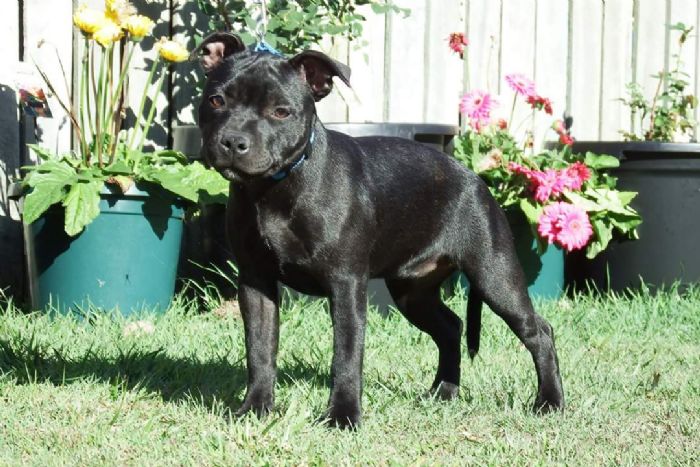 ​​